kim
The Ministry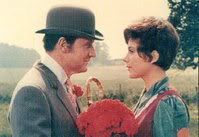 Joined: 31 Aug 2008
Posts: 1838
Location: USA
Posted: Fri Apr 01, 2011 6:43 am

Post subject: Posted in wrong place..

---

I think this may be more appropriate here instead:

Helen Hill has created this video and is hoping to get it to Paul O'Grady. She wants to know if anyone here could get it to him faster then via snail mail. If so, please contact her directly. If you do not have her contact information, send me a pm and I'll put you in contact with her.

http://www.new-gallery-of-art.com/avgtag/video/DraftAEP.html
_________________
Every parent has a favorite child. Usually the child belongs to the neighbors.