jaz
Have Fingers... Will Type!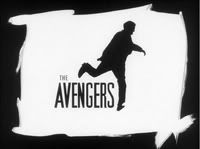 Joined: 23 Sep 2008
Posts: 394

Posted: Fri Nov 27, 2015 8:54 am

Post subject: New Avengers script books - massive discount!

---

Lulu are at it again - 30% off all books until midnight of the 30th November. That makes The Persuaders! Monty Gum cards book only £10.49!
TMA reprint book 1 £11.60 and book 2 £12.32

Also The New Avengers scripts books only £5.40 each and the Shoestring script book less than a fiver. Christmas has come early!

Save 30% on print books and calendars when you use code GWT30 at checkout. This offer expires 30 November at 23:59. Don't forget, coupon codes are case-sensitive.

http://www.lulu.com/shop/jaz-wiseman/the-persuaders-monty-gum-cards-collection/paperback/product-22437946.html
_________________


I ask the most stupid questions!