Mike's Gambit
Nutshell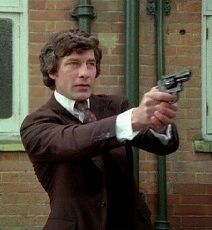 Joined: 09 Oct 2014
Posts: 49
Location: England
Posted: Mon Oct 13, 2014 9:26 am

Post subject: Theme Tunes and Series Dialogue on mp3?

---

Does anyone know if there are any websites that have downloadable New Avengers episode dialogue and theme tunes, please?
Well I have the theme tune as a ringtone, but I'm after some of the great lines from the series (mainly so I can use them for text alerts!) in mp3 format.
If this topic's been mentioned before, apologies for not seeing it earlier.
Thanks for any help...
_________________
"Brown hyphen Fitcth. Is the Fitcth spelt with a small F or a big one?"
"A big F."
"It suits you."