jaz
Have Fingers... Will Type!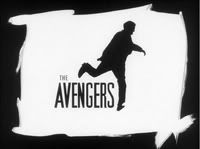 Joined: 23 Sep 2008
Posts: 397

Posted: Tue Dec 15, 2015 5:35 am

Post subject: For Sale - 7 original stills from the 60s - not modern repro

---

I have for sale, 7 original stills from The Avengers from the 1960s with typed descriptions on the reverse. There are 3 Honor Blackman series stills, 1 Diana Rigg (with Lotus Elan) still and 3 Linda Thorson stills. Please PM me with your email to see the actual stills as I'm not going to put them up here.

I'm selling these for £8 plus postage (probably about £2) so I hope you'll agree they are relatively cheap.
_________________


I ask the most stupid questions!